Journals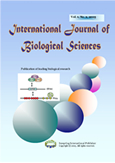 International Journal of Biological Sciences is a general research journal with scope covering all areas of biology and biological sciences. Articles include original research papers, reviews or mini-reviews, and short research communications.
Editor-in-Chief: Dr. Chuxia Deng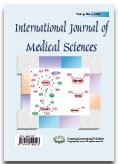 International Journal of Medical Sciences publishes papers of significance in areas of basic medical sciences and clinical research related to the studies of human diseases.
Editor-in-Chief: Dr. Dennis Taub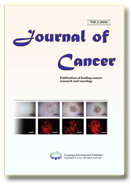 Journal of Cancer publishes papers of high quality in all areas of cancer related fields, especially novel concepts, new methods, new regimens, new therapeutic agents, and alternative approaches for early detection and intervention of cancer.
Editors-in-Chief: Dr. Yan-Gao Man and Dr. Naoto T. Ueno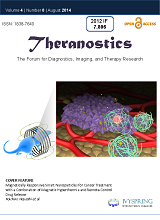 Theranostics is a multidisciplinary journal that publishes innovative and original research papers reflecting the field of molecular imaging, molecular therapeutics, multifunctional nanoparticle platforms, image-guided therapy, and translational nanomedicine.
Editor-in-Chief: Dr. Xiaoyuan (Shawn) Chen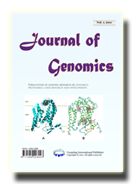 Journal of Genomics publishes papers of high quality in all aspects of genomics, proteomics, gene research and development.
Editor-in-Chief: Dr. Brian Oliver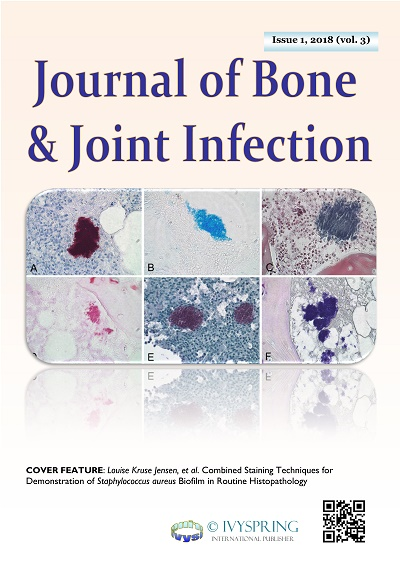 Journal of Bone and Joint Infection (JBJI) is an official publication of European Bone and Joint Infection Society. JBJI is a peer-reviewed journal publishing papers of highest quality in all areas of bones and joints research.
Editor-in-chief: Dr. Heinz Winkler
Recent Papers
---
Transgenic Cotton Plants Expressing Double-stranded RNAs Target HMG-CoA Reductase (HMGR) Gene Inhibits the Growth, Development and Survival of Cotton Bollworms
Geng Tian, Linlin Cheng, Xuewei Qi, Zonghe Ge, Changying Niu, Xianlong Zhang, Shuangxia Jin
International Journal of Biological Sciences 2015; 11:1296-1305
---
Structure-Based Analysis of the Ligand-Binding Mechanism for DhelOBP21, a C-minus Odorant Binding Protein, from Dastarcus helophoroides (Fairmaire; Coleoptera: Bothrideridae)
Dong-Zhen Li, Guang-Qiang Yu, Shan-Cheng Yi, Yinan Zhang, De-Xin Kong, Man-Qun Wang
International Journal of Biological Sciences 2015; 11:1281-1295
---
Lithium Chloride Promotes Apoptosis in Human Leukemia NB4 Cells by Inhibiting Glycogen Synthase Kinase-3 Beta
Liu Li, Hao Song, Liang Zhong, Rong Yang, Xiao-Qun Yang, Kai-Ling Jiang, Bei-Zhong Liu
International Journal of Medical Sciences 2015; 12:805-810
---
A Randomized, Double-blind, Non-inferiority Trial of Magnesium Sulphate versus Dexamethasone for Prevention of Postoperative Sore Throat after Lumbar Spinal Surgery in the Prone Position
Jin Ha Park, Jae-Kwang Shim, Jong-Wook Song, Jaewon Jang, Ji Hoon Kim, Young-Lan Kwak
International Journal of Medical Sciences 2015; 12:797-804
---
Identification of Regulatory-RNAs for Alternative Splicing of Ron Proto-Oncogene
Heegyum Moon, Xuexiu Zheng, Tiing Jen Loh, Ha Na Jang, Yongchao Liu, Da-Woon Jung, Darren R Williams, Haihong Shen
Journal of Cancer 2015; 6:1346-1351
---
Knockdown of hTERT and Treatment with BIBR1532 Inhibit Cell Proliferation and Invasion in Endometrial Cancer Cells
Weimin Kong, Nenan Lv, Weiya Z. Wysham, Dario R. Roque, Tongqing Zhang, Simeng Jiao, Dan Song, Jiao Chen, Victoria L. Bae-Jump, Chunxiao Zhou
Journal of Cancer 2015; 6:1337-1345
---
EpCAM Aptamer-mediated Survivin Silencing Sensitized Cancer Stem Cells to Doxorubicin in a Breast Cancer Model
Tao Wang, Michael P. Gantier, Dongxi Xiang, Andrew G Bean, Matthew Bruce, Shu-Feng Zhou, Mustafa Khasraw, Alister Ward, Li Wang, Ming Q. Wei, Hadi AlShamaileh, Lijue Chen, Xiaodong She, Jia Lin, Lingxue Kong, Sarah Shigdar, Wei Duan
Theranostics 2015; 5:1456-1472
---
Noninvasive Dynamic Imaging of Tumor Early Response to Nanoparticle-mediated Photothermal Therapy
Fan Zhang, Jianbo Cao, Xiao Chen, Kai Yang, Lei Zhu, Guifeng Fu, Xinglu Huang, Xiaoyuan Chen
Theranostics 2015; 5:1444-1455
---
Draft Genome Sequences of Two Species of "Difficult-to-Identify" Human-Pathogenic Corynebacteria: Implications for Better Identification Tests
Luis G. C. Pacheco, Ana L. Mattos-Guaraldi, Carolina S. Santos, Adonney A. O. Veras, Luis C. Guimarães, Vinícius Abreu, Felipe L. Pereira, Siomar C. Soares, Fernanda A. Dorella, Alex F. Carvalho, Carlos G. Leal, Henrique C. P. Figueiredo, Juliana N. Ramos, Veronica V. Vieira, Eric Farfour, Nicole Guiso, Raphael Hirata, Vasco Azevedo, Artur Silva, Rommel T. J. Ramos
Journal of Genomics 2015; 3:82-84
---
GLAD: an Online Database of Gene List Annotation for Drosophila
Yanhui Hu, Aram Comjean, Lizabeth A. Perkins, Norbert Perrimon, Stephanie E. Mohr
Journal of Genomics 2015; 3:75-81